Lynn J. Allen 4/30/1930-7/22/2013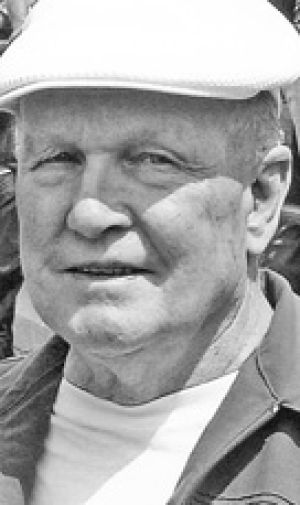 Lynn Allen passed away in St. James Healthcare on July 22, 2013, at the age of 83.
Lynn was born to Mack and Tressa (Tidwell) Allen in Anaconda on April 30, 1930. Lynn attended school in Anaconda where he was active in boxing and football, but the sport that remained near and dear to his heart was baseball. As a young adult he played on many baseball and softball teams, where he had the privilege of playing with many of Anaconda's finest athletes. One of his proudest moments and fondest memories was being one of the electricians to install stadium lights at Anaconda A's Field, which still illuminates the field today.
In his early years at the Anaconda Smelter while working with the line gang he took pride in being a part of the crew who brought in and displayed the annual Christmas tree for the city Commons. Lynn later retired after 30 years of service as an electrician.
Following high school, he proudly served his country during the Korean Conflict. While home on leave, Aug. 6, 1951, he married Anne Marie Hull. Together they had three children: Richard Allen, Pam (Gene) Wilhelm and Vicky (RJ) Tocher. Though Lynn and Anne Marie later divorced, they remained friends and enjoyed attending the many events their grandchildren participated in.
Lynn is survived by Anne Marie and his children, yet "PAPA" to his grandchildren: David (Starr) Allen, Jacquelyn (Dan) Guiberson, Jordan Allen, Skyler Allen, Greg Wilhelm, Gina Wilhelm, Derek Allick, Kaitlynne Tocher and great-grandchildren: Dillon and Isabell Guiberson, Clara Allen and a great-grandson that is due any day, was the greatest role and pleasure of his life. Also surviving are sisters-in-law, Rita Allen and Elaine Allen, and several nieces and nephews.
He was preceded in death by his parents and his brothers Bill and Jack.
In accordance to his wishes a private service has taken place.
In lieu of flowers, please make donations to a favorite charity.
Express condolences at www.mtstandard.com/obits