James J. Zenahlik 3/19/1937-2/1/2016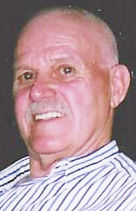 James J. Zenahlik, 78, passed into the arms of our Lord Jesus Christ on Feb. 1, 2016, while surrounded by his loving family.
James was born on March 19, 1937, in Portland, Maine to James Joseph Sr. and Juanita Zenahlik. Upon graduation from Deering High School he served in the Marines followed by enlisting and serving in the Navy. For the following 57 years he was a Master Electrician and a proud card carrying member of the IBEW.
He married the love of his life, Isabel Martinez in Oakland, California on Dec. 19, 1959. They just celebrated 56 years together. They moved to Anaconda, Montana in 1971, where they lovingly raised their five children.
His family and their accomplishments were always a great source of pride. They consisted of Terry (Brian) Verlanic (Christopher and Breann [Nate]), Sherry (Michael) Grogan (Britney and Megan), James Joseph Zenahlik (James, Caleb, Kaity and Samantha), Isabel (Shawn) O'Brien (Adam [Jade], Connor [Heidi] and Spenser) and Victor Zenahlik (Jordan, Payten, Hayden, Kai and Serenity). He was also a proud great- grandparent of five little ones (Isabella, Tucker, Lillian, Brison and Lindee).
In his earlier years he enjoyed fishing, camping and the outdoors. One of James' favorite past-times was playing cribbage. He took great pride in the meticulous care of his yard and garage and tinkering on many projects. He was a man of many trades.
He was preceded in death by his father, mother and brother (Harland).
He is survived by his wife, immediate family and two brothers (Tommy and Calvin) and his unconditional loving buddy, Pretty Boy.
Services will be held at Gateway Christian Fellowship, 300 E. 4th, in Anaconda on Saturday afternoon, Feb. 6, at 2 p.m. Officiating the services will be Pastor Phil Masters. Luncheon to follow at the American Legion Hall 3rd & Cedar, Anaconda.
The Zenahlik family would like to sincerely and whole-heartedly thank Pintler Hospice during his time of need.
Axelson Alternative Cremation is privileged to serve the Zenahlik family.
Express condolences at www.mtstandard.com.