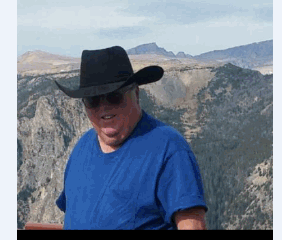 Passed away Sept. 24, 2017
Norman T. Strayer peacefully passed away on September 24, 2017 at age of 66. Norm was a hardworking and loving husband, father, "pops", brother, uncle, son, co-worker and friend. You would always find Norm with his big black hat, a story ready to tell and a helping hand. Norm was so in love with his family. He enjoyed hunting, exploring the countryside, panning for gold, teaching skills and sharing stories. Norm was an exceptionally intelligent and caring man and he would want all of us to celebrate his amazing life.
Norm is survived by his beautiful and loving wife Kay, their amazing children and their spouses Brandee (Chris), Ty (Ashley), and Tiffanie (Ryan). "Pops" leaves behind his 4 grandchildren, who he adored, Jace, Calista, Jackson, and Noxon. He is also survived by his sister Sue Rosa and numerous aunts, uncles, nieces and nephews.