Timothy 'Tim' Galle July 16, 1948-Oct. 3, 2017
Timothy 'Tim' Galle, 69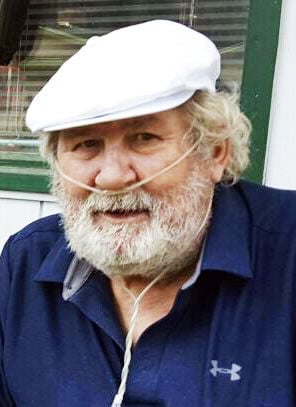 July 16, 1948-Oct. 3, 2017
Tim Galle Sr. passed away at his home in Anaconda, Montana at the age of 69 on Oct. 3, 2017.
He was born July 16, 1948 to Cliff and Loretta Galle.
He married Sherrie (Barker) Galle Sept. 2, 1967, and had three children, Lisa (Brian) Brown, Tim Jr., and Jennifer (Tony) Carpita.
Tim was a doting "grrrampa" to Tanis (Jessica) Lopez, Cameron Lopez, Katelynn (Dalin) Jensen, Kiera Brown, Tristen Carpita and McKenzie Galle and his great-grandbabies, Aspen, Canaan, Pryia and Dalynn.
He was an electrician and worked construction most of his adult life but was a jack of all trades. He was a loving husband and an inspiration to his children and grandchildren, and a great friend to many.
Tim is survived by his wife, Sherrie Galle and beloved dog, Max; his children, grandchildren and four great-grandchildren; his brothers, Ed (Peggy), Terry (Charlene), and Joe (Kathy); and his sisters, Madeline (Tony) Kulaski and Joan (Bob) Andreoli.
He was preceded in death by his parents, Cliff and Loretta Galle; his sister, Valerie Galle; and grandson, Preston Lee Carpita.
Celebration of Life Services will be held at 11 a.m. on Saturday, Oct. 7, at the Longfellow Finnegan Riddle Funeral Home. There will be one hour of visitation prior to the service.
Longfellow Finnegan Riddle Funeral & Cremation Service is entrusted with Tim's funeral arrangements. You may pay your condolences at www.longfellowfinneganriddle.com.