Edward Gerard Cummings, March 20, 1952–Aug. 20, 2018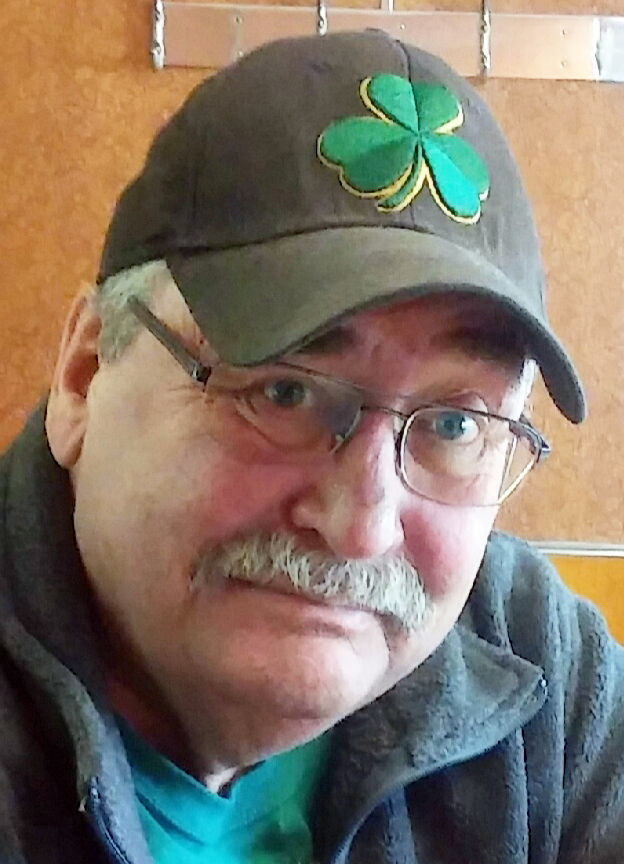 Ed Cummings of Butte, America passed away at the age of 66 on Monday morning at Community Medical Center in Missoula, Montana due to complications from interstitial lung disease. He was surrounded by many loved ones.
Ed was born to John and Mary (McGee) Cummings on March 20, 1952. Ed, with great pride, was a Muckerville kid. He grew up, worked, and played on the hill. He attended Butte High School and ultimately earned his Master Electrician's license after finishing his electrician apprenticeship with the Anaconda Company. On April 2, 1983 he married the love of his life, and his best buddy, his wife Dorothy Sparks. They had two daughters, Michelle and Kelli. Ed's generosity and knowledge of electricity enabled him to contribute to countless volunteer projects around Butte. He would give his time and energy to any worthy cause, some as diverse as installing lights on the headframes uptown, new lighting controls for the Orphan Girl Theatre to wiring Butte's new Carousel at Stodden Park. Many of us also have beautiful, original pieces of work Ed created from metal and wood in our homes, something we all treasure. He was extremely talented and was always there when someone needed a helping hand.
We all knew Ed as a hard worker, but he was someone who held a special place in your heart. He was always so kind and selfless, always asking how you were doing. He spent a lot of time going to church, some might think it was to make up for his younger years. Ed also had an appreciation for a good sense of humor, you were never sure what he would say next. We now have a big empty place in our family and our community that was once occupied by this wonderful man. Those of us fortunate enough to be Ed's friend were his friend for life; he kept his friends forever.
Ed found his soul-mate in Dorothy. Even with all of their teasing, they shared a love that was truly deep and rare, they had a unique bond. Family meant everything to Ed. He and Dorothy were blessed with daughters Michelle and Kelli. He was so proud of his grandchildren, who meant the world to him. Of course, the feeling was mutual and they all loved their Papa. Michelle and her daughters Kylee and Lexi "YaYa" brought much joy and excitement to Ed's life. Kylee's strength helped Ed in his final moments. YaYa brought out the kindness and generosity in his limitless heart and she made Ed smile bigger than anyone. No one made Ed prouder than his daughter Kelli and the growing family she developed. Kelli inherited his amazing strength and courage and with these gifts she helped her mom and dad. Kelli and Kyle have two sons, Treigh and Will II who brought unlimited happiness to Ed. Through them, the world will always have a bit of Ed's spirit to remind us how we all should live.
Ed is survived by his wife of 35 years, Dorothy; daughter, Michelle and granddaughters, Kylee and YaYa; daughter, Kelli (Kyle) Hollow and grandsons, Treigh and Will II; sister, Cathy Duffy and nieces Christy (Chris) Mathers and Michele (Jay) Quilici; brother, Mike (Tami) Cummings, nephew Bryan (Regan) Bartholomew and nieces, Amber (JC) Frankovich, Mary (Tim) Antonovich, Amy (Tim) Schrapps, nephew Kevin Cummings; brother, John (Helen) Cummings and nephew John Mike (Ross) Cummings and nieces, Katie (Justin) Metcalf, Maggie Cummings, and Abby Cummings. He is also survived by Dorothy's side of the family -- sister-in-law, Donna Brown and nieces, Maria Kendall and Rolanda Brown; brother-in-law, Jim (Sue) Sparks, nieces Sherry (Wade) Clem, nephew Jim Sparks, and niece Jenny Hayden; brother-in-law, Tom (Nancy) Sparks, nieces Brandy and Brianne Sparks, nephew Brad Sparks; and brother-in-law, Jerry Sparks, niece Cindy (John) Winston, nephew Bearick (Kayla) Sparks.