James F. Conlan 9/1/1945 - 4/2/2020
James F. Conlan, 74
September 1, 1945 - April 2, 2020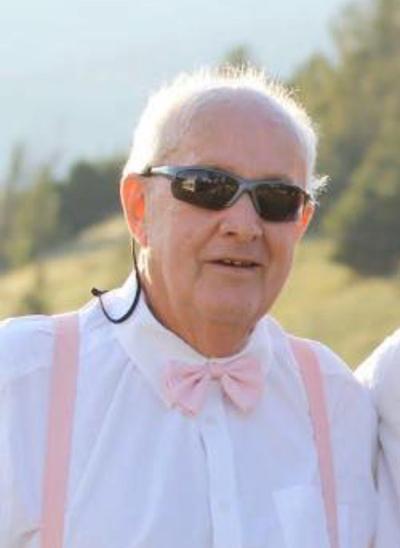 On April 2, 2020, James F. Conlan passed away peacefully at the age of 74. He came into this world September 1, 1945 to Owen and Jenny Conlan. He was the youngest of 4 children.
He attended St. Pats grade school and graduated from Butte High School in 1963. After graduation, he attended Montana Tech University for one year prior to starting his electrical apprenticeship with the Anaconda Company. After the closing of the mines, he went to work as an electrician in Portland, Oregon. On returning to Butte, he started his career as an electrician at Finnegan Electric.
In 1972, Jim met the love of his life, Sara Stillwagon. They got married February 23, 1973 and began building their beautiful life of 47 years together.
One of his greatest professional accomplishments as an electrician was being the general foreman in the construction of the Butte Water Treatment Plant. After the completion of the water treatment plant, he went to work as a city electrician for the Water Division until he retired at the age of 62. In February 2016, Jim received his 50 year pin for being an IBEW Union member, which he was extremely proud of. While working for the Water Division, he truly enjoyed working alongside his fellow coworkers that he built extremely close bonds with and became known as the "Water God". Some of his fondest memories during this time were hanging Christmas decorations for the Christmas Stroll, and hanging Shamrocks for St. Patrick's Day.

After retirement, Jim's love of history then led him to a job at the Montana Mining Museum as an underground tour guide for several years. During this time, he was able to spread his endless knowledge of Butte's mining history. History was always a huge part of his life and he loved to spread that knowledge to anyone and everyone. He gained his vast knowledge of history through reading. In his free time, you could find him with a book in his hand or listening to his favorite music. Jim always loved listening to golden oldies, and his Irish music, with his favorite being the bagpipes.
Although he had a passion for history, his biggest passion in life was coaching. He spent many years coaching baseball, football, track, volleyball, basketball, and also battle of the books. Throughout his years of coaching, Jim touched and impacted every person he coached. He had the privilege of coaching his children and grandchildren. Jim's sports knowledge stemmed from years of watching the Dallas Cowboys, Seattle Mariners, and Notre Dame. Not only was he the best coach, but he was an even better fan. Between his children and grandchildren, Jim and Sara spent their lives traveling town-to-town, state-to-state, cheering them on. Absolutely nothing stopped them from missing a game.
When he wasn't working or traveling for sports, he enjoyed spending time with his beautiful family, celebrating family traditions. Some of his favorite traditions were making Christmas cookies, gutting and carving pumpkins, 4th of July BBQs, dyeing Easter eggs, and decorating their house for Christmas. In 2019, their house was featured in the Montana Standard for their amazing Christmas display. He also loved camping, fishing, and riding 4-wheelers.
Jimmer had many witty one liners, a smile that lit up a room, and a heart made of gold. Jim will always be remembered for lending a helping hand to anybody in need. He loved picking up his grandchildren from school, helping take care of family pets, and always putting his family first.
Jim is preceded in death by his son, Joey; parents, Owen and Jenny; siblings, Charlie and Patricia; In-laws, Lee and Angela Stillwagon.
Jim is survived by and will be dearly missed by his loving wife, Sara; his four-legged companion, Melo; Daughter, Angie (Zach) and her children, Bryon (Jayme), and baby Baker due in October, Tyler (Lauren) and great granddaughter Ryleigh "sweetie doll"; Son, Jeremey (Keli) and their daughters, Emilee "Jojo" and Mollee; Daughter, Debra (Jarret) and their children, Zachary, Cheyenne, Nicolette, Braden, Bella, and Bridger; Son, Timothy (Conita) and their children, Sydney, Hallie, Kristina, Raegan, and Rylee; Great grandchildren, Barrett and Aspen; Brother, John (Judy) Conlan; Sister-in-law, Donna Conlan; Brother-in-laws and Sister-in-laws, John (Colleen) Stillwagon, Dave (Roxanne) Stillwagon, Steve (Jim) Stillwagon, and Bryon (Lea) Stillwagon; Numerous nieces, nephews, and special friends.
Private family viewing has taken place. In Jimmer's honor, we will have a celebration of life later this summer.
We find comfort in knowing he is with his baby boy, Joey, again.
Jimmer, you are loved by many and will be missed dearly. Until we meet again.