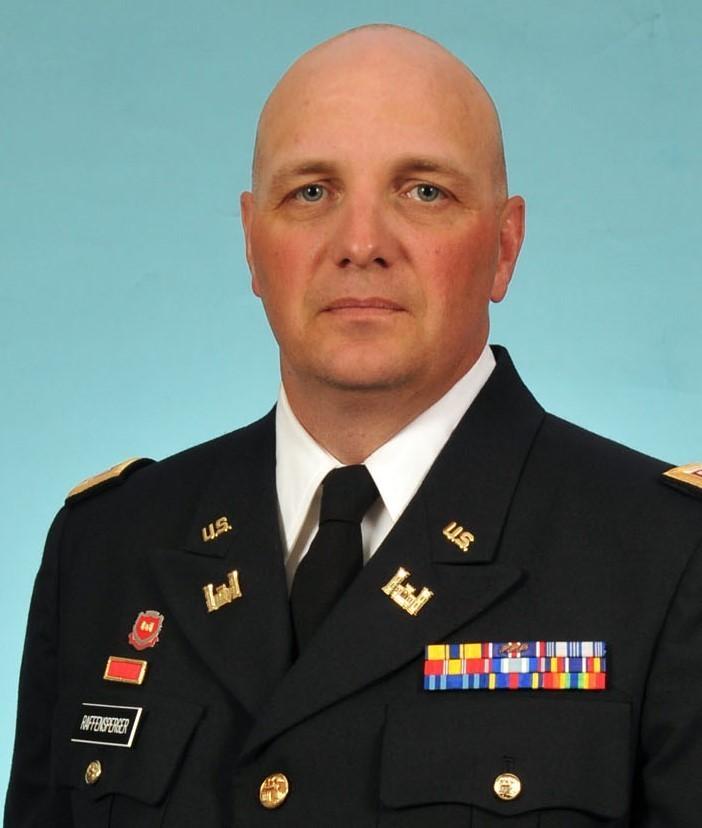 Captain Christopher Raffensperger - Journeyman Wireman and
IBEW 233 Member since 2015
Montana Army National Guard 260th Engineer Support Company Change of Command
Miles City, Mont. – The Montana Army National Guard will hold a change of command ceremony on Saturday, November 5th as Capt. Christopher Raffensperger relinquishes command of the 260th Engineer Support Company to Capt. Michael Noyce Marino. The ceremony will take place at 11 a.m. at the Miles City Reserve Center at 1020 North Haynes Ave in Miles City.

Raffensperger served 10 years on active duty before he joined the Montana Army National Guard in 2015. He attended Officer Candidate School, receiving his commission after completing the 8-week accelerated program at Fort McClellan, Alabama in April 2016. He was then assigned to the 260th Engineer Support Company, where he has served as a platoon leader, executive officer, and eventually assumed command of the unit in October 2019. He lives in Helena with his wife, Melanie, and children, Caley and Carson. In his civilian career, he is an electrician.

Noyce-Merino enlisted in the US Army in 2001 as an infantryman with the 82nd Airborne Division. He deployed to Afghanistan in 2002, and twice to Iraq in 2003 and 2006. In 2007 Noyce-Merino left active duty and joined the Montana Army National Guard, serving in the 1-163rd Combined Arms Battalion and later as the Readiness Noncommissioned Officer of the 631st Chemical Company. In 2008, he became the first National Guard Soldier to win the US Army Noncommissioned Officer of the Year competition.

He was commissioned as a Second Lieutenant in 2016. Since then he has served as the detachment commander of the 230th Engineer Company in Anaconda and the logistics officer for the 495th Combat Sustainment Support Battalion in Kalispell.

As incoming commander of the Miles City-based unit, Noyce-Merino's goals are to produce a 100% manned and trained unit that is capable of working with state and local partners on projects that will benefit the community while providing training to soldiers to increase their readiness.

Noyce-Merino works full-time for the Montana Army National Guard Operations office as the assistant plans officer in Helena, where he lives with his wife, Shelli, and their two daughters Sunday and Amelia.

The 260th Engineer Support Company consists of military engineers who focus on construction tasks to maintain infrastructure. This summer, the unit assisted with a road improvement project on Hell Creek Rd. near Jordan. This project allowed the unit to build their skills through upgrading the road, while at the same time working to improve Montana.